Group 3 months
Brief: To

plan, simulate and execute

a dancing robot performance using foam bricks
This was using
ROS
for the Franka Panda robot (7dof).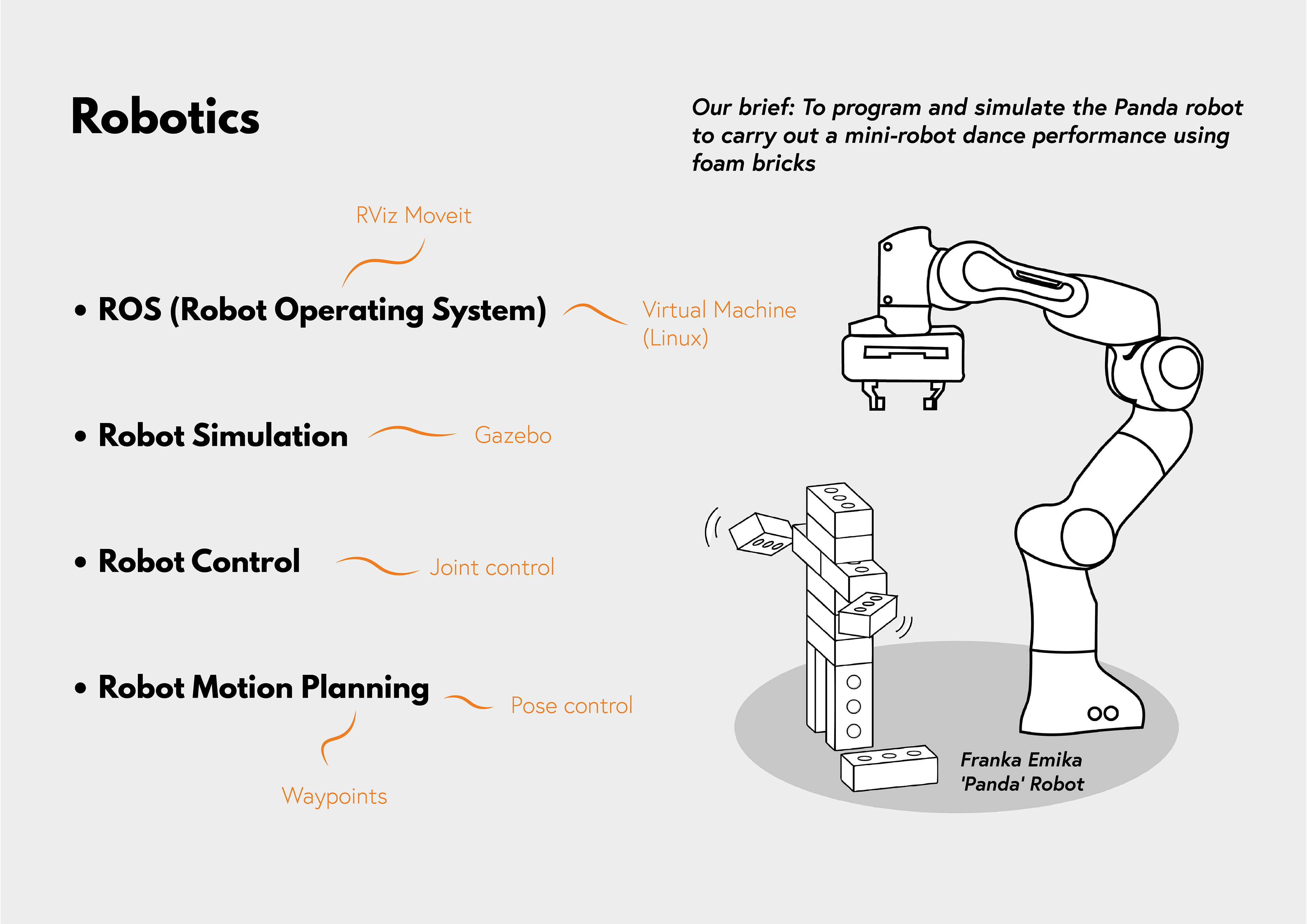 This was a large task to carry out so tasks were split among the group. I helped test and code the gripper settings, dance moves and base functions. Below shows the Gazebo simulation: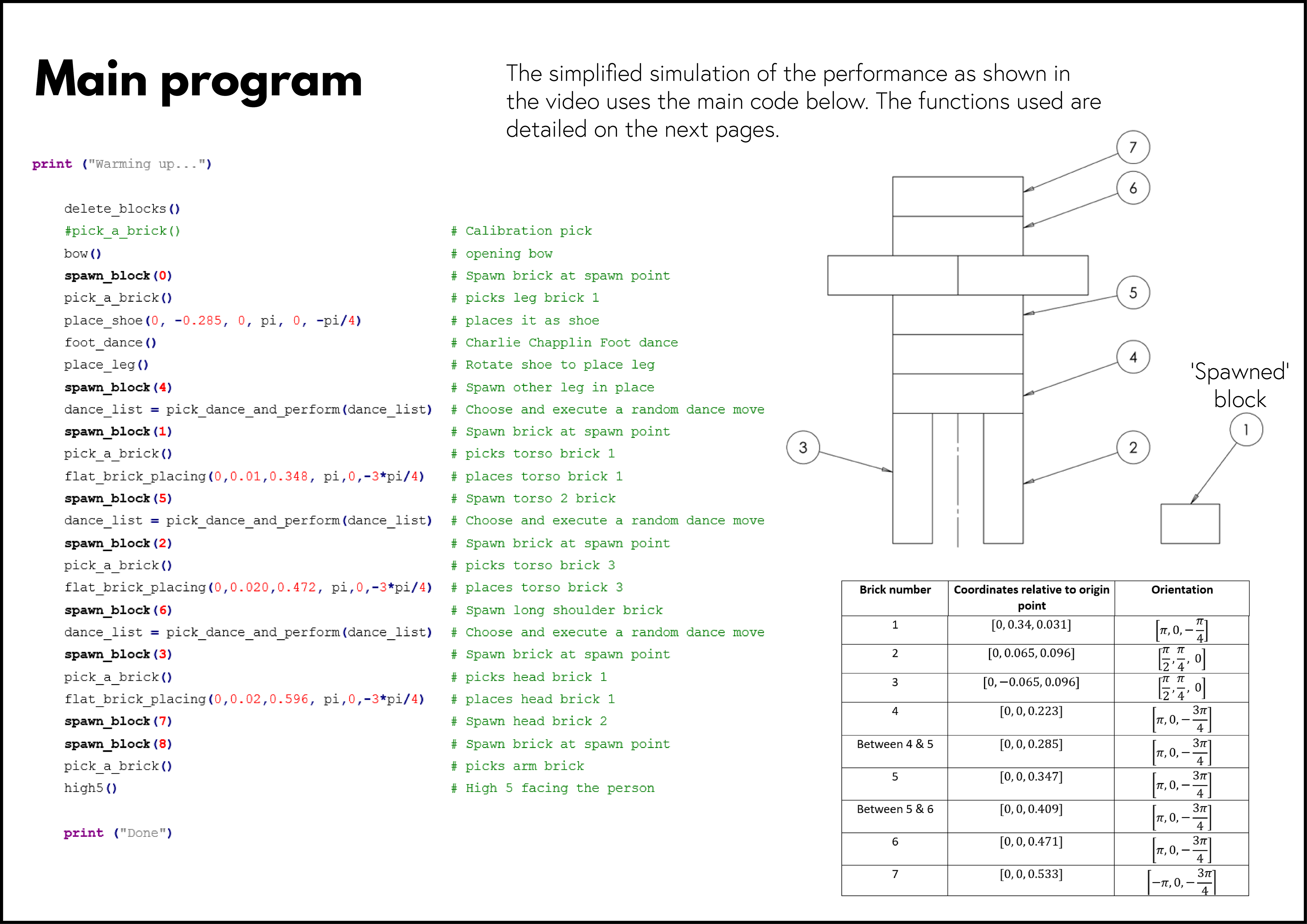 Below shows the testing environment used to iterate our code on.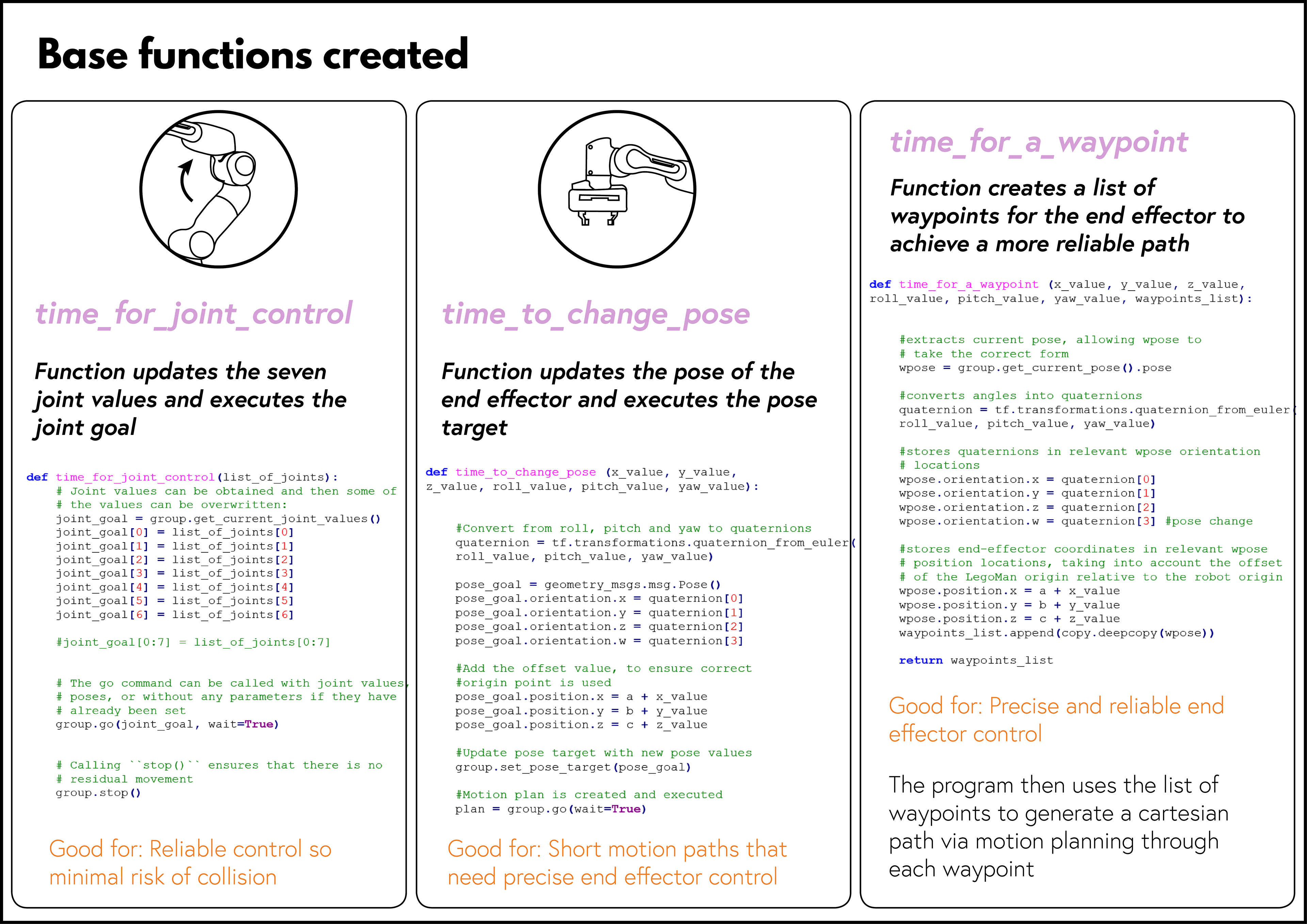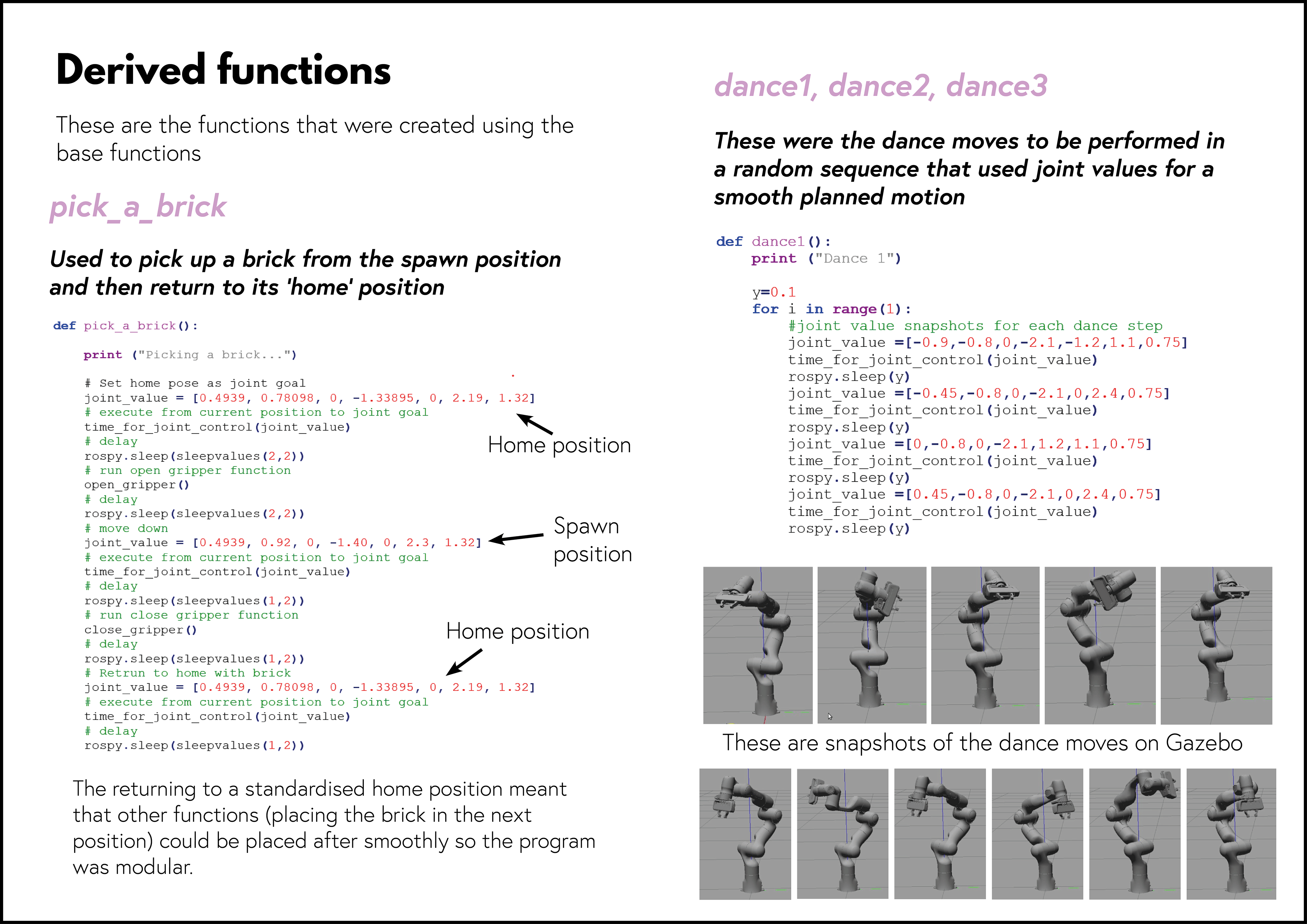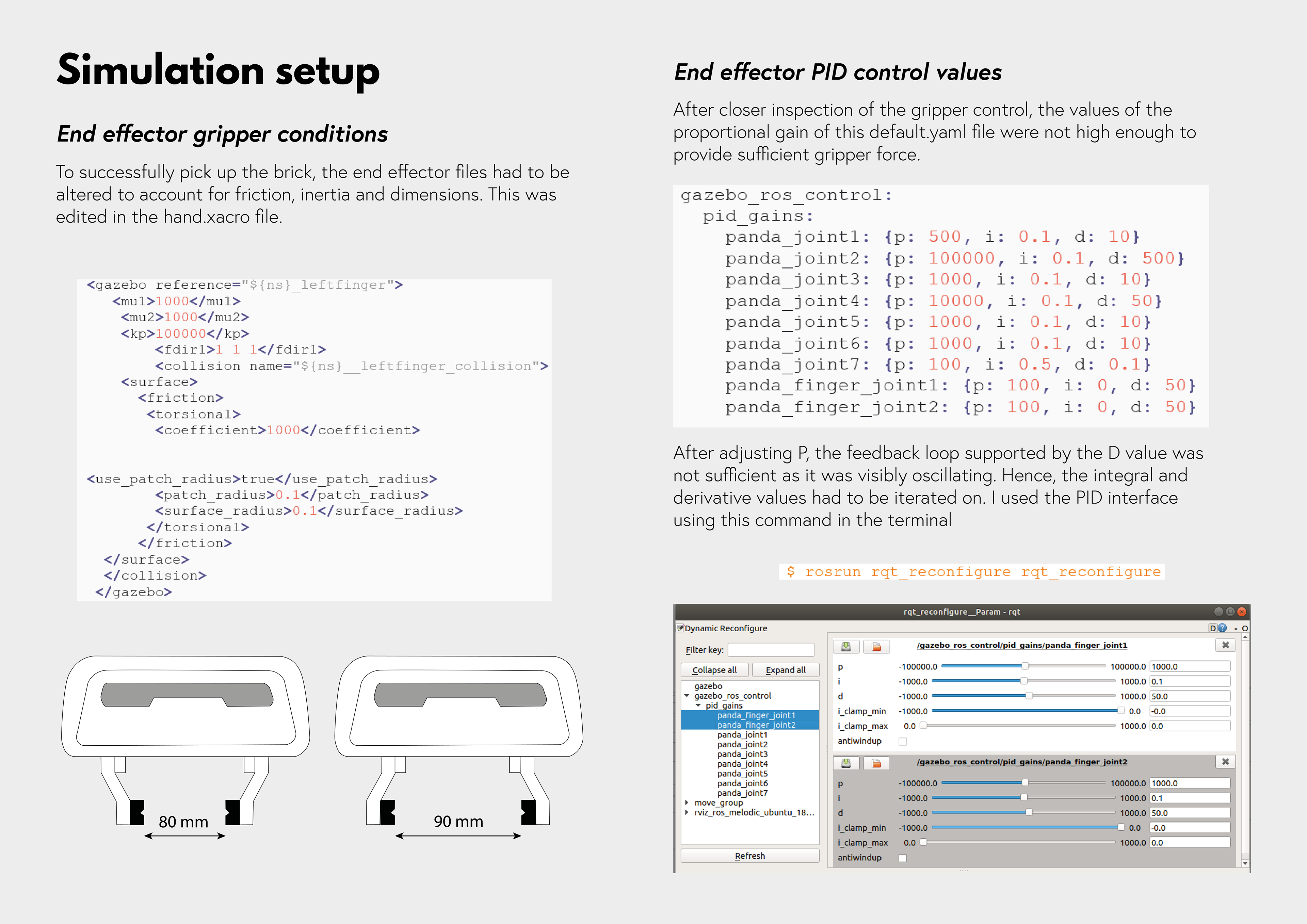 Below is a video showing some of the final iterations of the physical robot