Brief: To design a handheld IOT device that follows the 

industrial design

process
This broad brief was followed by my question

"How might we record memories?"

This is the

SECOND VERSION

of this project as the first graded attempt lacked narrative so I wanted to explore a different route.
To view the

original

portfolio (focused on the earpiece) click here.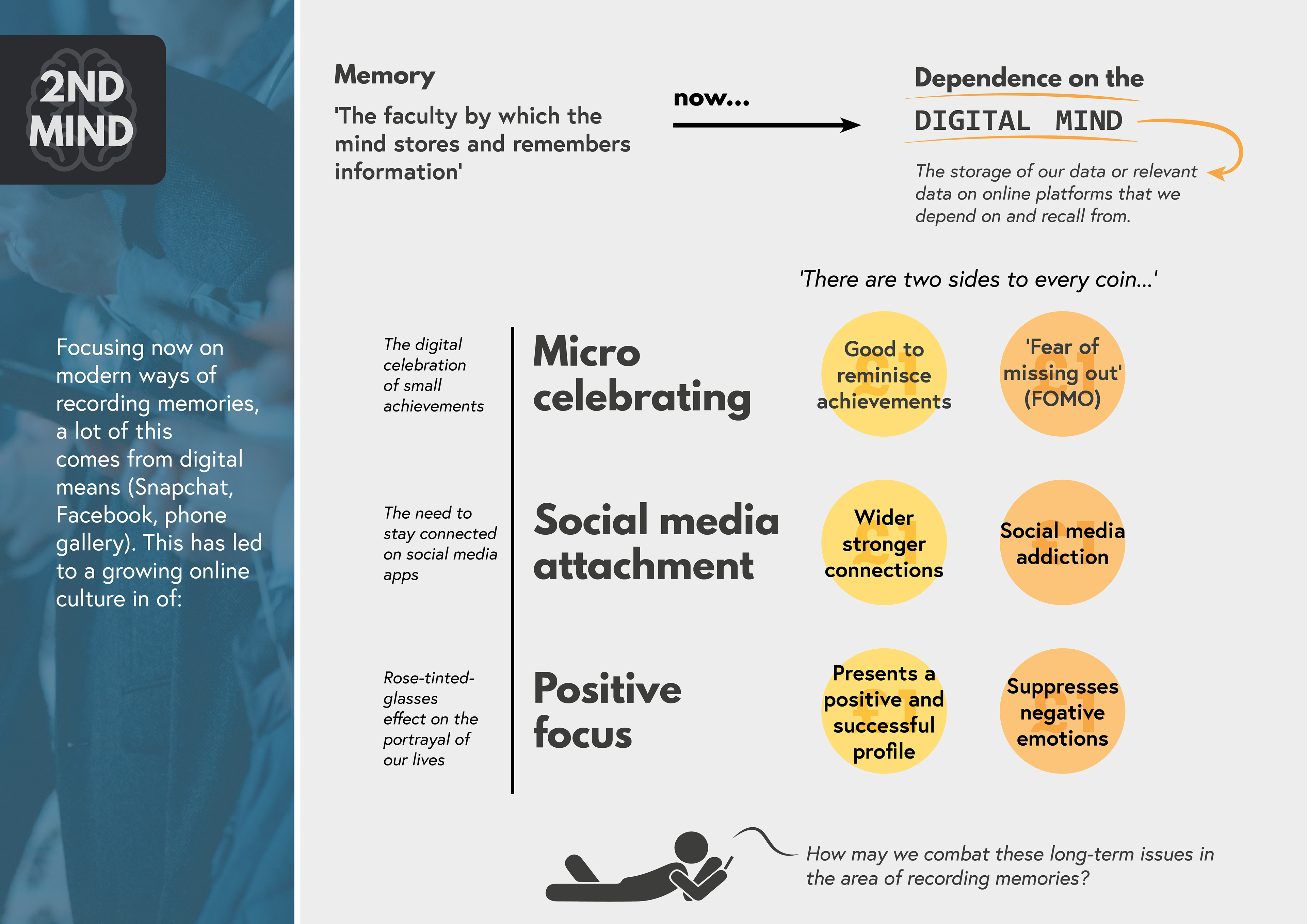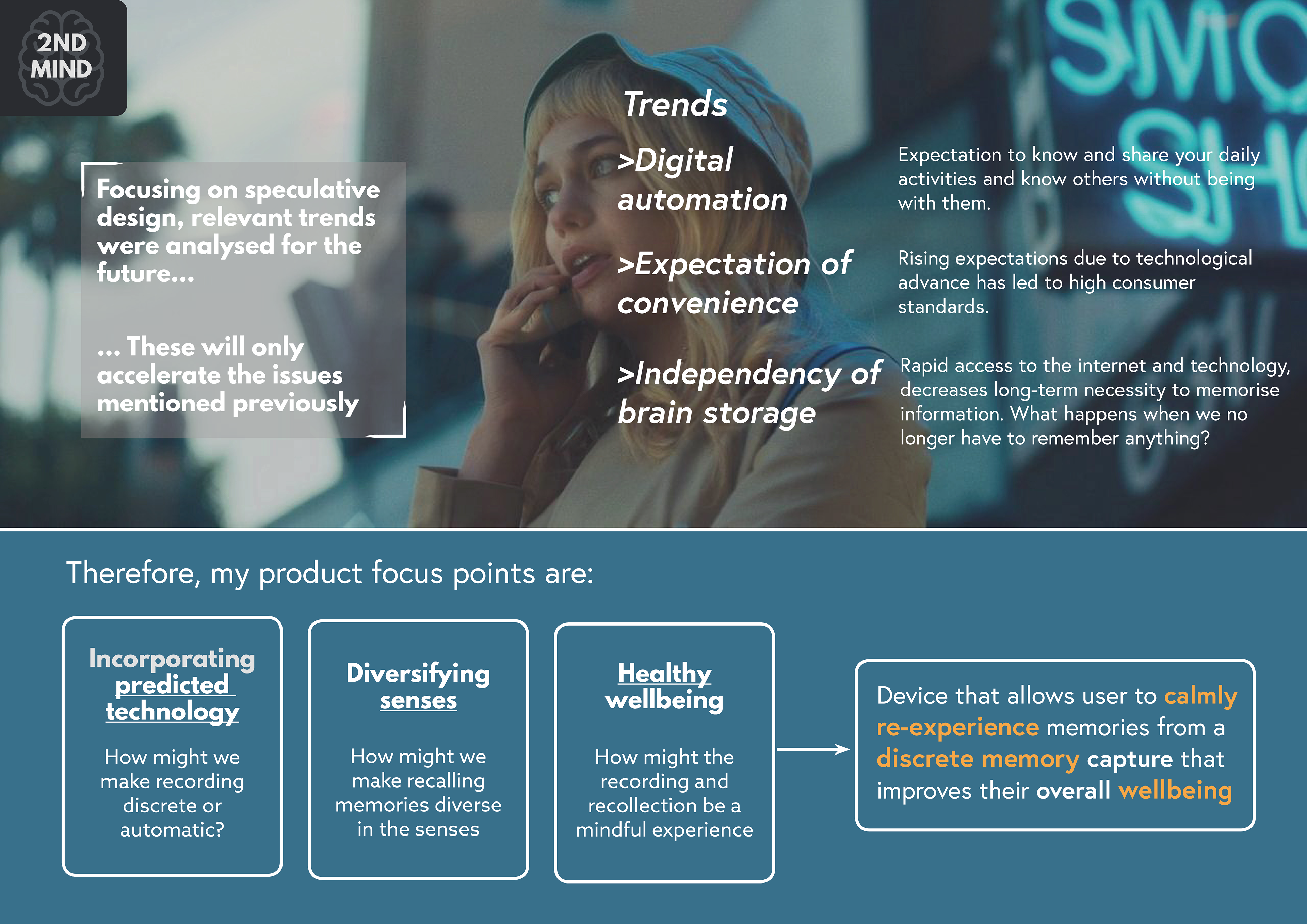 The ideation stage consisted of

HMW questions

in a 4X4 grid then distilling these into 3 main ideas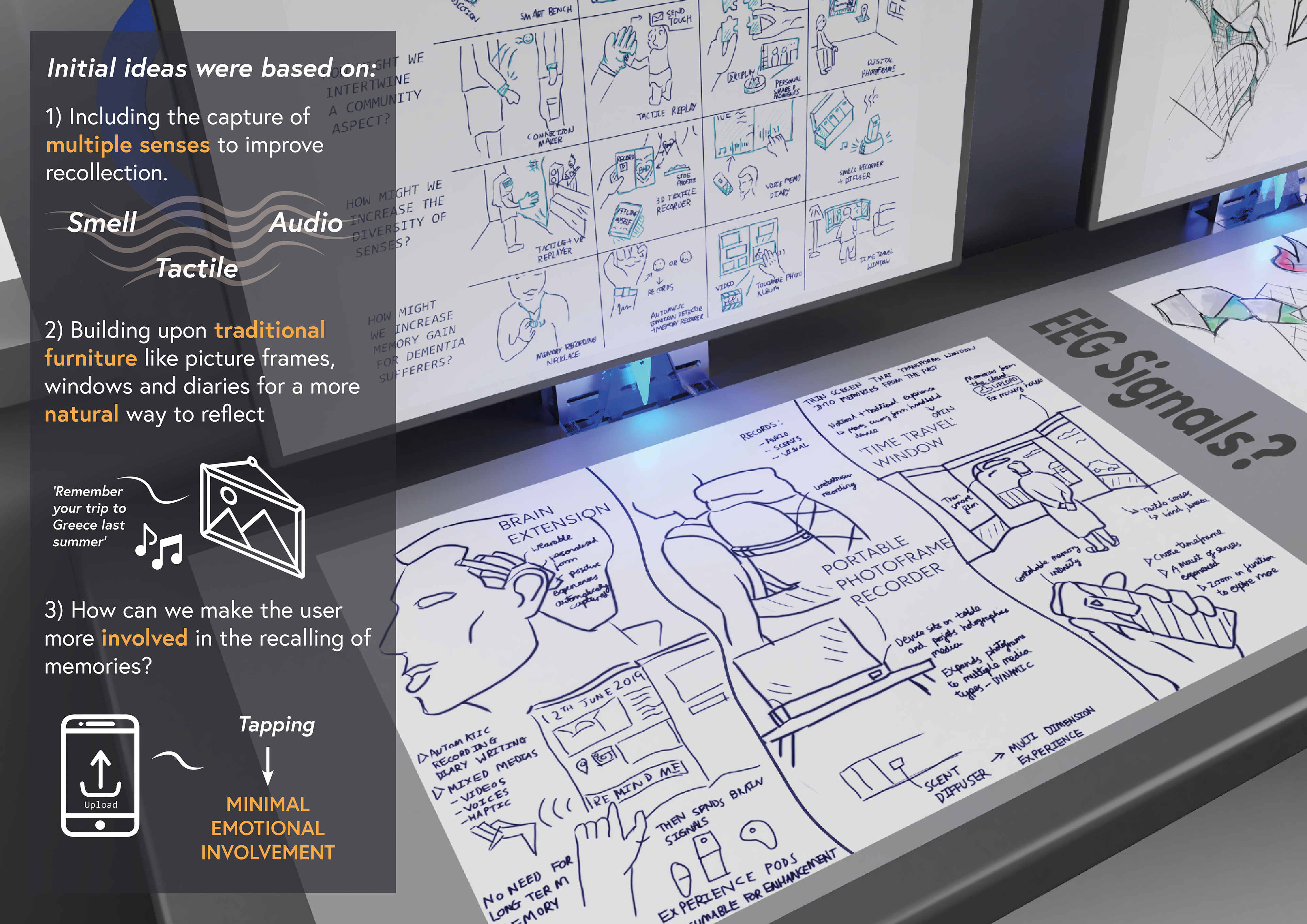 Ideating combined with research on EEG signals lead to a clear convergence point: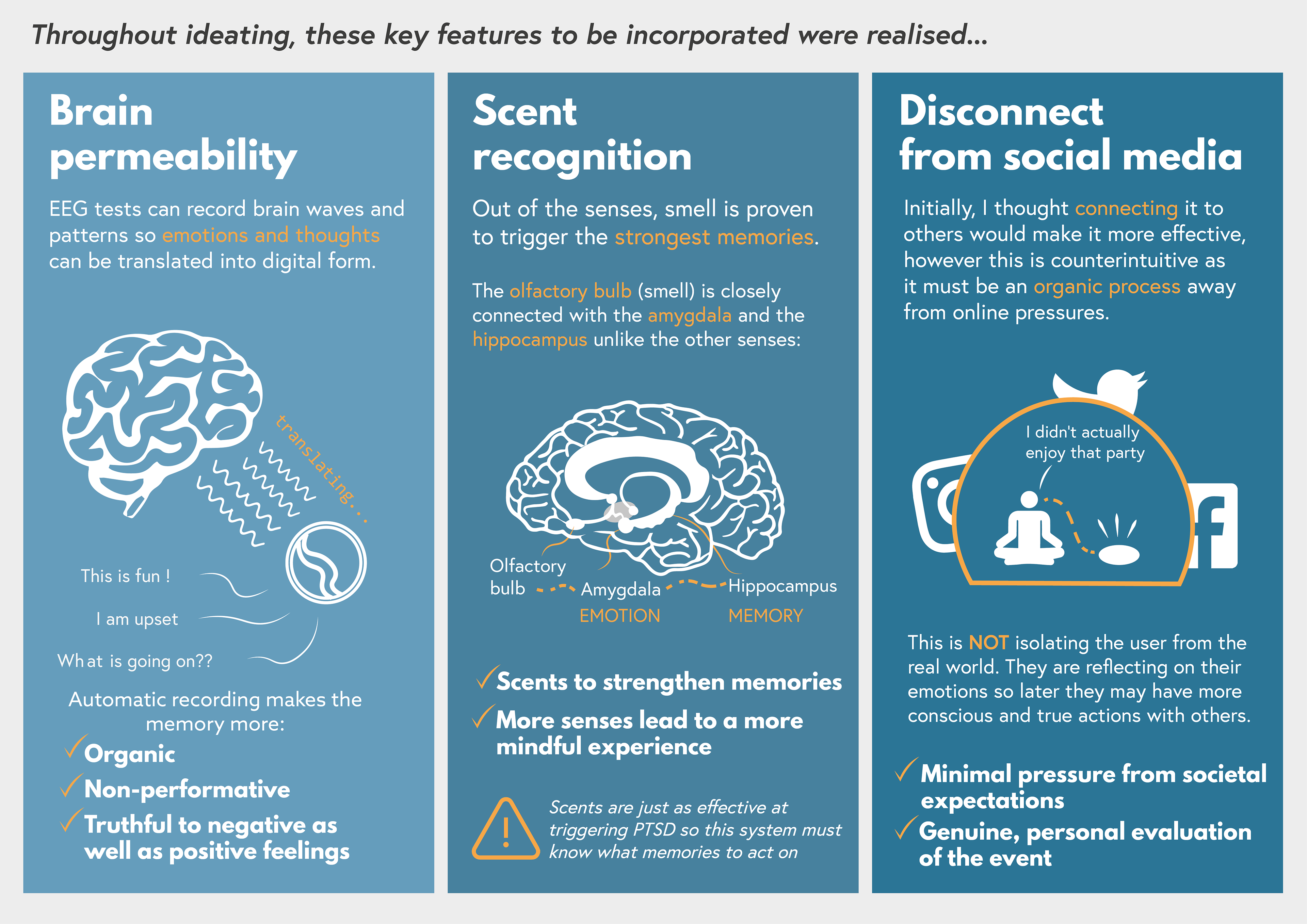 Supporting these functional features, the device must embody similar values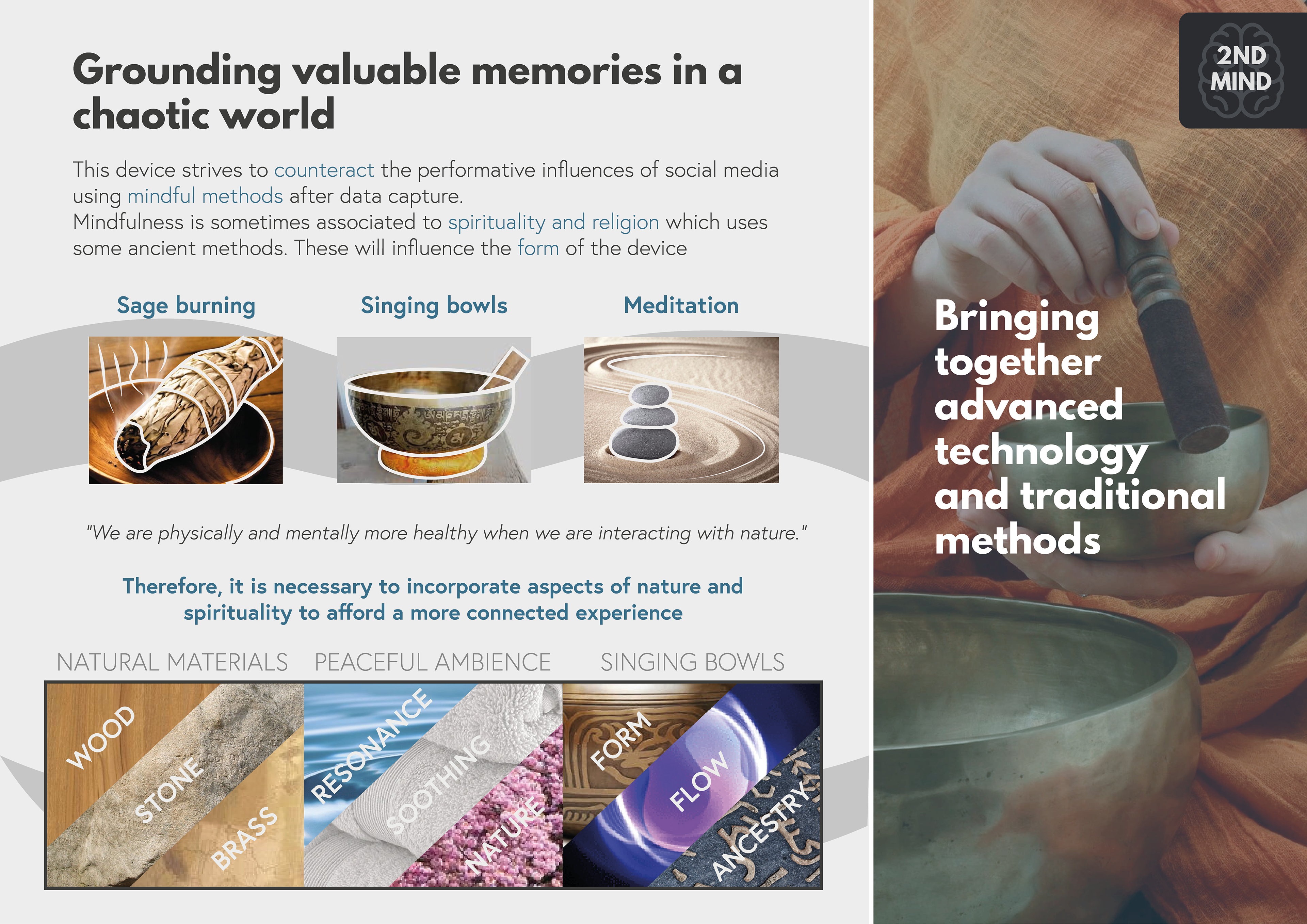 2ND MIND: A mindful memory recording device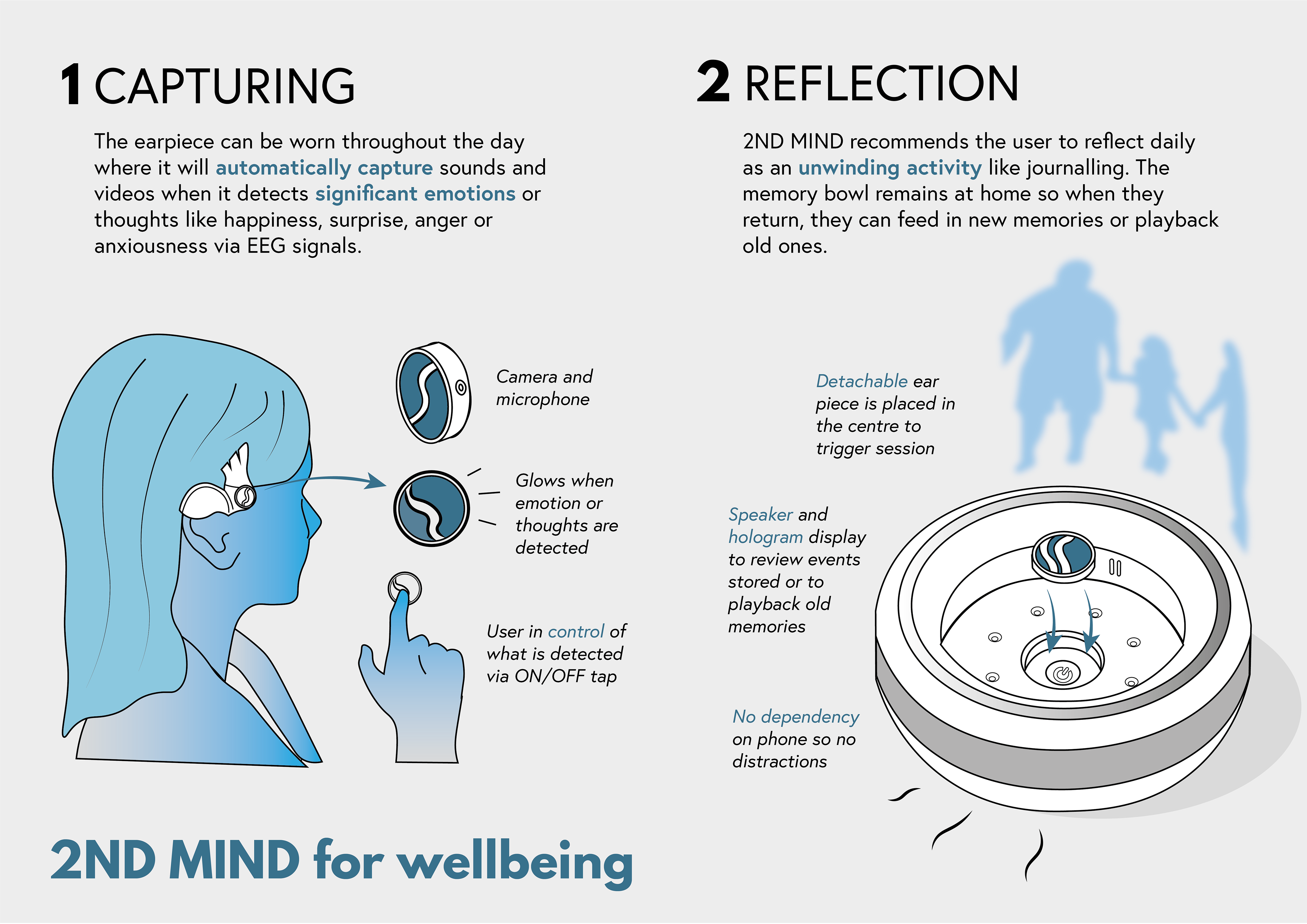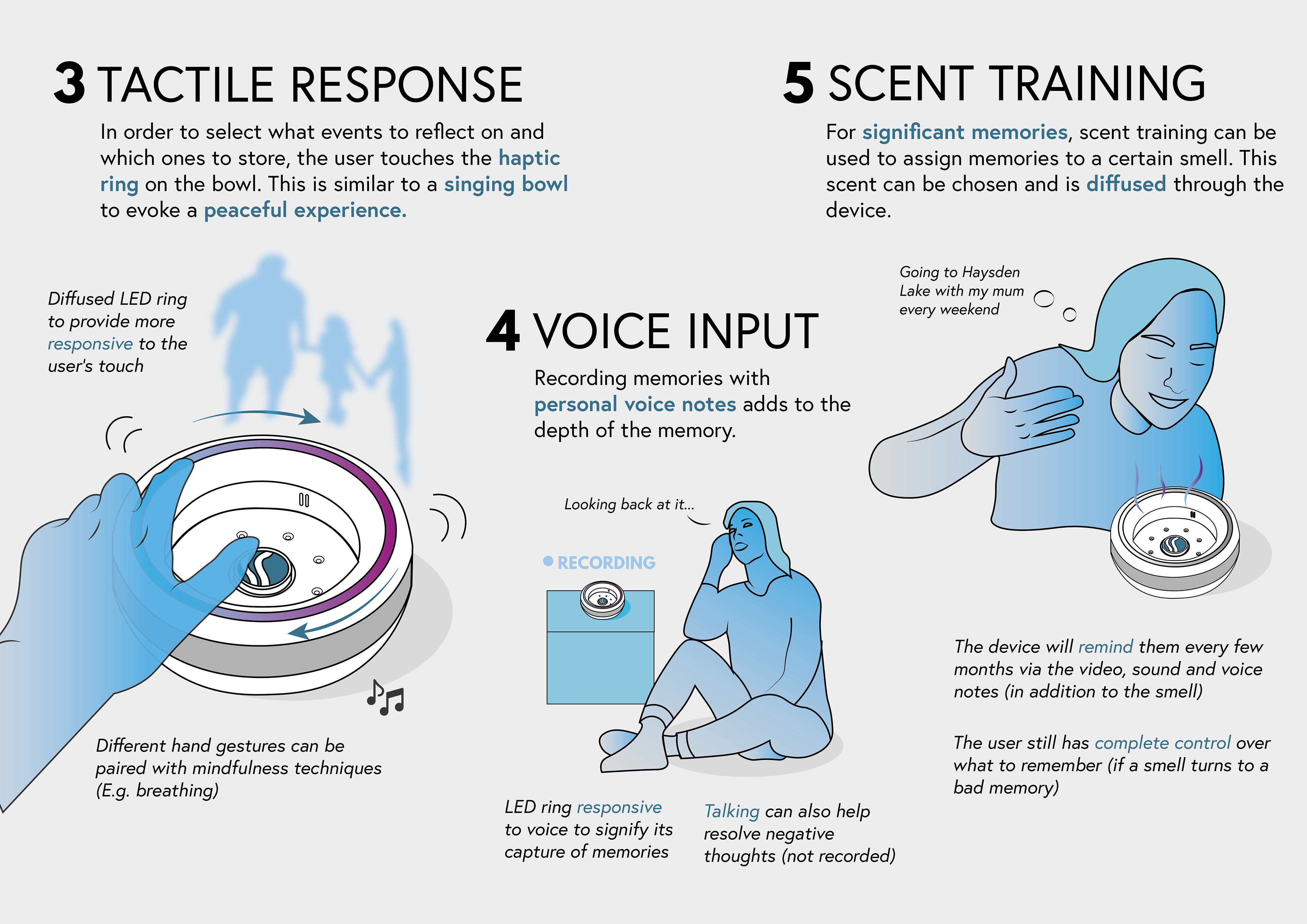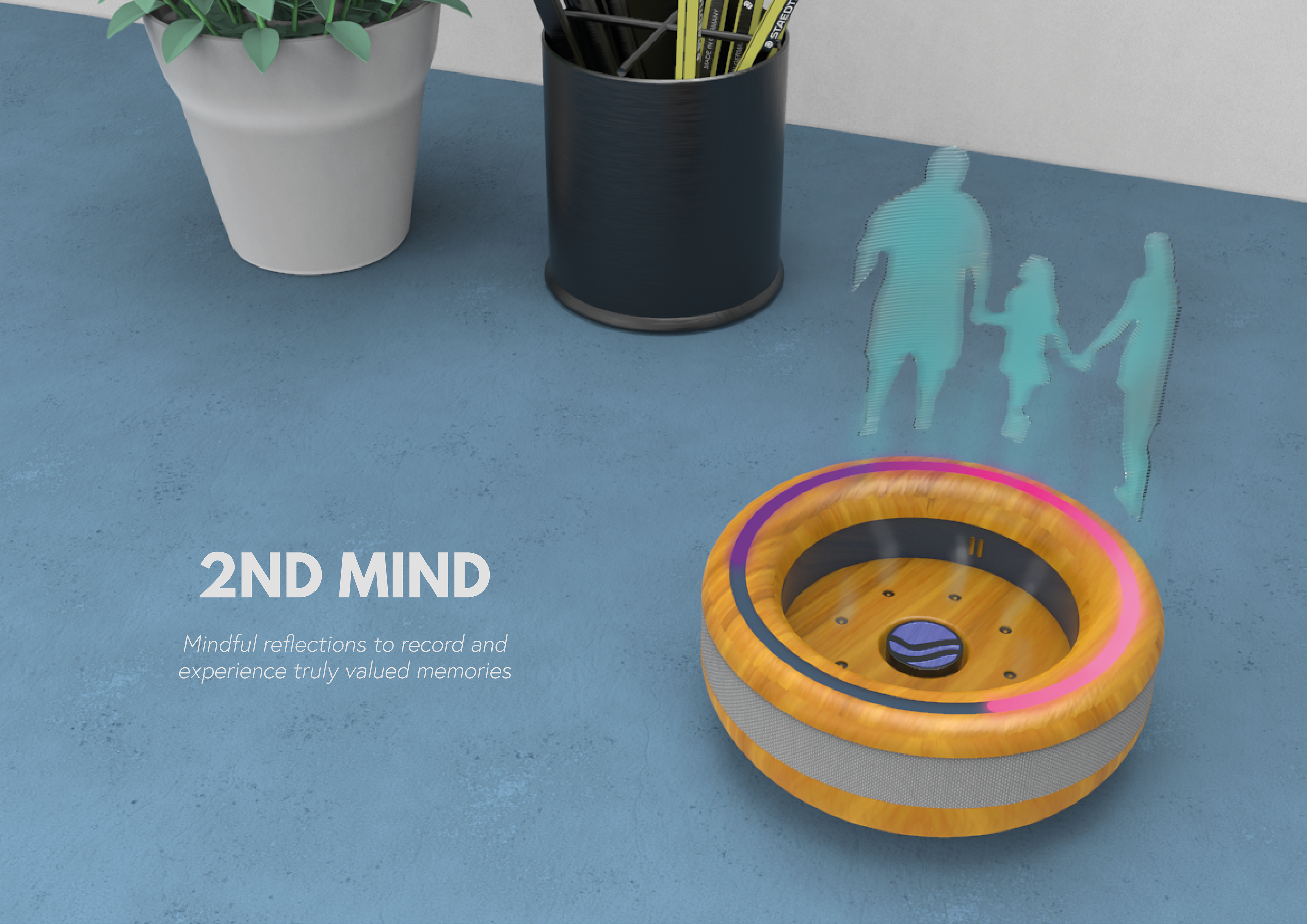 As a reflection from thinking through this project twice, I have appreciated the importance of storyline and the necessity to incorporate a strong purpose.